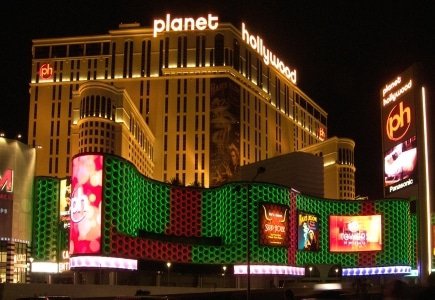 Ross Miller, a 28-year-old professional gambler from New Jersey, has filed a case against Planet Hollywood Resort in Las Vegas claiming that he was illegally detained and $5,000 in casino chips were taken from him as a result of card counting in June 2013.
The lawsuit was filed on Monday in Clark County District Court and accompanied by an additional suit filed in New Jersey against resort owner, Caesars Entertainment Corp as Miller says he was unlawfully detained at three of the company's Atlantic City properties in 2013.
During a phone interview, Miller said, "The casinos in general have this negative stigma. They dislike professional advantage players."
Miller says that card counting is a "playing strategy" and not cheating although casinos consider it cheating.
Robert Nersesian is Miller's legal counsel in the Nevada case; however he will represent himself in New Jersey.
He was initially detained on May 24, 2013 at Caesars Atlantic City and was cleared of disorderly conduct the following year; however he believes that the case was shared company wide.
In the Nevada case, Miller says he was counting card while playing blackjack on June 20, 2013 and noticed that he had caught the attention of staff. He chose to leave and headed for the Planet Hollywood casino cage to cash in $4,975 worth of casino chips. He claims that the cage cashier took his chips and asked for his identification. When Miller refused to hand over an id, they kept his chips
According to the lawsuit, cage personnel took the chips and requested Miller's identification. Miller refused.
He was handcuffed by Planet Hollywood personnel and a criminal case was filed against Miller, which ended in his favor but he has still not received his money.
According to Caesars spokesman, Gary Thompson, the company will not comment on pending legal cases.