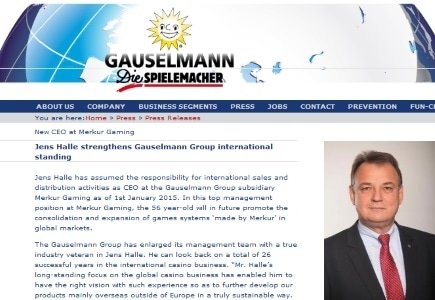 Jens Halle has joined Gauselmann subsidiary and games supplier Merkur after stepping down as m.d. of Austrian Gaming Industries GmbH.
The company revealed that he will manage the promotion, consolidation and expansion of its game systems across global markets.
Paul Gauselmann, chairman of the Gauselmann Group, "Mr. Halle's long-standing focus on the global casino business has enabled him to have the right vision with such experience so as to further develop our products mainly overseas outside of Europe in a truly sustainable way.
"We have gained an esteemed expert who will continue our growth from the past years and indeed further expand this."