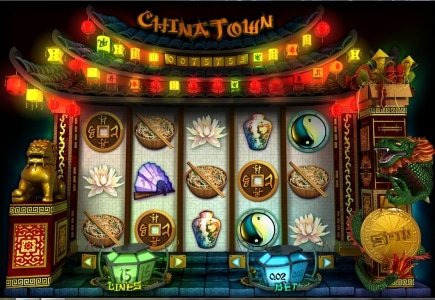 The Chinatown slot game has been the talk of WinADay Casino recently, paying out big amounts to some of its members. Just recently, mother, Vera M., broke the record after snagging a win of $255,462.
Even more recently, however, lucky member since 2012, Allison P followed in suit. Playing the same slot, she triggered a $205,200 progressive jackpot. With her winnings, she plans to fulfill her lifelong dream of attending the Olympic games by traveling to Rio next year.
Of the recent win, Allison comments, "I've always wanted to go to the Olympic games so now I can seriously look into going to Rio next year." She also plans to share the wealth, adding, "The money will also come in handy as I want to buy my mom a new car."
Furthermore, the jackpot winner weighs in on her other interests at WinADay, stating "I love Chinatown but there's so many other fun games that I enjoy. I played the new Castle Siege most over the holidays."
Allison is eager to help others walk away with thousands in cash just as she has done, and even has a bit of advice to share: "Switch games if you feel unlucky on a particular game. Find one that suits your current mood and luck. If you still don't feel lucky, take a break and play another day."
The latest jackpot won by Allison is the third in a row which has hit over $200k. WinADay's manager, Michael Hilary, says, "We've seen a definite trend. There are more and more people playing, so the jackpots are getting bigger and bigger."
With the bulk of the site's instant play casino games tied to one progressive jackpot, players have a wide variety of titles to choose from and a better chance of winning. Visit WinADay for your chance to play and win.