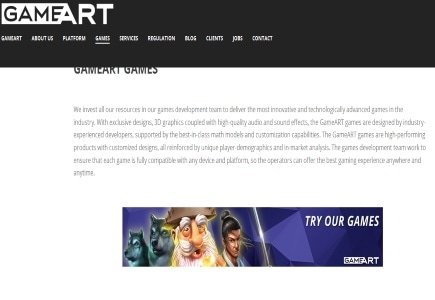 Casino game developer, GameART, has rolled out 25 new slot games including Bushido Code, Wolf Quest, Wild Dolphin, Venetia, Treasure Reef, Thai Dragon, Phoenix Princess, Mystic Riches and King of Time.
GameART creates games for both the online and land based casino market offering white label solutions for real money and social gaming arenas. Its headquarters are located in Malta, Slovenia and Hong Kong.
Founder and research director, Saverio Castellano, owns SLOT-IDE, which is a web-based development environment that is used to design and generate the mathematics of a slot game "in minutes".
"We have built the library to segment our theming of titles into cultural sub-segments so we can embrace the fullest player audience possible," Castellano said. "Titles such as Wild Dolphin and Wolf Quest will appeal to traditional European and international markets, while games such as Power Dragon and Phoenix Princess cater more towards Asian players."
GameART's games are available for HTML5 and Flash platforms accessible via desktop and mobile.