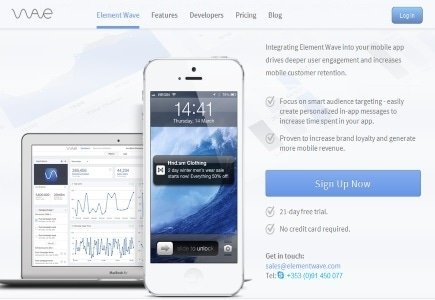 Element Wave, an Irish mobile app developer, has released its new customer relations management (mCRM) tool called Mobile Moments.
The product makes use of in-app messages, push notifications, real-time analytics and post-campaign reporting to engage and retain players.
On Wednesday, Dorothy Creaven, co-founder and CEO of Element Wave said, "The gaming industry has been lacking a fully integrated, advanced mobile CRM solution. The inability to fully engage and retain mobile players is one of the biggest challenges facing the sector at present. Mobile Moments has been specifically developed to solve this problem by analysing every app session, in-app action, deposit and bet placed by every single mobile player.
"Personalisation is at the heart of the platform; giving operators the power to create push notifications and in-app messages that are specifically tailored to each user. Player loyalty can only be achieved if users feel special, and if they do, they'll keep coming back."
Some of Element Waves customers include Betsson, Bwin.Party, Colossus Bets and the Irish Greyhound Board.