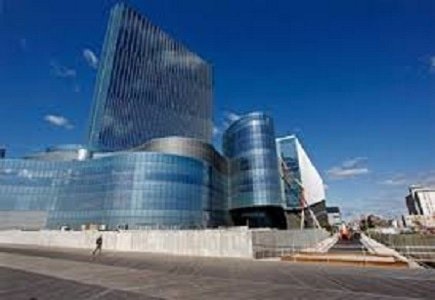 Since Atlantic City Bankruptcy Judge Gloria Burns determined that Glenn Straub's original bid of $95.4 million for Revel Casino will stick, at the beginning of January, there was a new development in the story.
Yet another delay further complicates the auction sale of Atlantic City's Revel casino building after nightclub and restaurant tenants launched litigation, claiming they would be wiped out by the sale to Florida developer Glenn Straub, who has yet to decide what he will do with the building.
The tenants fear they will be seriously disadvantaged by the bankruptcy auction of the building knowing that they have invested tens of millions in their businesses. The two-year-old building was constructed at a cost of $2.4 billion and sold to Straub for $95.4 million.
IDEA Boardwalk and other former Revel tenants originally went to U.S. District Court Judge Jerome Simandle with a demand to delay the sale but he denied the request January 21, saying that Revel and Atlantic City would be harmed by a delay. The latest ruling came from the Third U.S. Circuit Court of Appeals Judge Thomas Ambro, who gave Revel until 4 p.m. Tuesday to respond to the appeal from IDEA Boardwalk of a federal judge's decision. Revel lawyers are confident that the appeal will fail and that the sale will go through as planned. On the other hand, lawyers representing Straub are threatening to walk away from the deal if further delay occurs, which can cost them a penalty worth $10 million, the amount they've already deposited at the beginning of the auction.