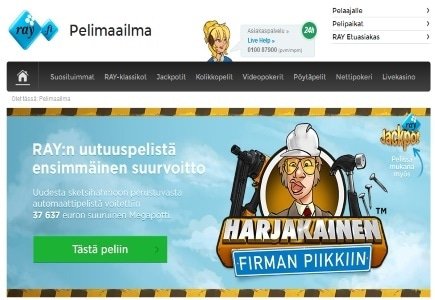 The online partnership between Finland-based operator Raha-Automaattiyhdistys (RAY) and Playtech has been lengthened to a further 20 years.
As stated by the newly signed contract, Playtech will keep supplying RAY.fi with content, support services and multi-channel software, in conjunction with exclusionary gaming material.
Playtech's chief operating officer, Shay Segev called the continuation agreement a "landmark contract for both companies" adding that Playtech views RAY as an important customer, and that the company is elated to continue their cooperation.
RAY senior vice-president business operations, Timo Kiiskinen, describes the previous years of cooperation between the two companies as "performing above and beyond expectations"