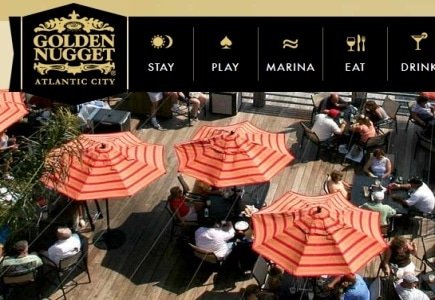 A New Jersey judge ruled in favor of the Golden Nugget in the case of the unshuffled cards.
It seems that 14 players won a total of $1.5 million from the casino and State Superior Court Judge Donna Taylor has ordered them to return the money despite their argument that the shuffling, or lack of, was not their fault.
The case dates back to April 2012 and a mini-baccarat game. The Golden Nugget used cards that had already been shuffled by the manufacturer, or so they thought. In fact, the deck was shuffled and the players caught on fairly quickly resulting in increased bets from $10 up to $5,000. The players won 41 straight hands only for Judge Taylor to deem the games illegal under state law since they were in violation of state gambling regulations.
"The dealer did not pre-shuffle the cards immediately prior to the commencement of play, and the cards were not pre-shuffled in accordance with any regulation," said the judge. "Thus, a literal reading of the regulations ... entails that the game violated the (Casino Control) Act, and consequently was not authorized."
The "pre-shuffled" cards were purchased from a Kansas City Manufacturer, who did admit that the cards were not shuffled. The case between the manufacturer and the casino has been closed; however the specifics will not be disclosed per a confidentiality agreement.