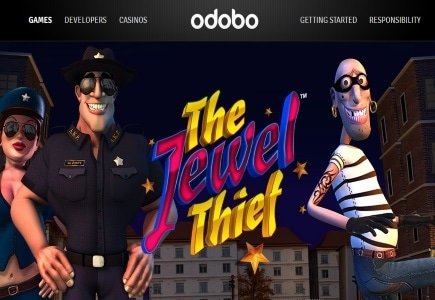 Sigma Gaming has launched a new Slot Game titled "The Jewel Thief" on the Odobo platform.

The Jewel Thief features both free spins and bonus games.

"The platform enables us to reach millions of new players with a single integration," said James Ramshaw from Sigma. "By building the games in HTML5 we're also able to cater for the growing demand for mobile play while still servicing players who opt to play on desktop."

Play The Jewel Thief for free.