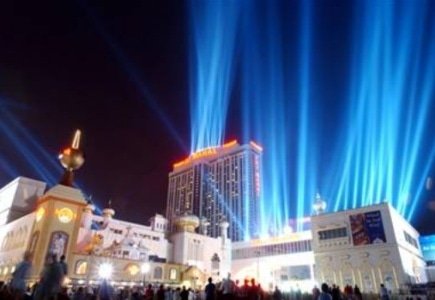 It looks like there may be a light at the end of the tunnel for Atlantic City's remaining casinos after all. In fact, the revenue in January was recorded as having an increase of 19%, in comparison to last year. More specifically, the eight casinos took in $197.5 million last month, an increase of 18.8 percent over the $166.2 million recorded in January 2014.
Last year saw the demise of four total casinos in Atlantic City: Atlantic Club, Revel, Trump Plaza, and Showboat. Many wondered what this would mean for the future of gambling within the city, with the majority under the assumption that it would be bleak. However, Chairman of the New Jersey Casino Control Commission, Matt Levinson, believes the latest percentages to be an indication that things are looking up for the remaining Atlantic City casinos, and that the worst is behind them.
Levinson says, "Seven out of them were up, and six reported double-digit increases. Even when you include the now-closed casinos in last year's results, the total gaming win is still up. While it is always risky to say we've turned a corner or that there is light at the end of the proverbial tunnel, let me say that January's results are very encouraging."
Additionally, internet gambling brought in a total of $11.5 million in January, nearly a million dollar increase from December's $10.7 million. Borgata lead the internet market with $3.7 million in online winnings last month, with Caesars Interactive, Tropicana and Golden Nugget all following at its heels, with revenue ranging from $2.4 million to $2.7 million.
The biggest jump in a month belongs to The Golden Nugget, moving from $10.8 million in January 2014 to $18.3 million, nearly a 70% gain. Despite the increases in revenue, there is still one casino that continues struggle. Trump Taj Mahal Casino Resort recently reported in January, a decrease by 21.2% from $12.1 million.
With the recent numbers, perhaps Atlantic City may have a bright future ahead.