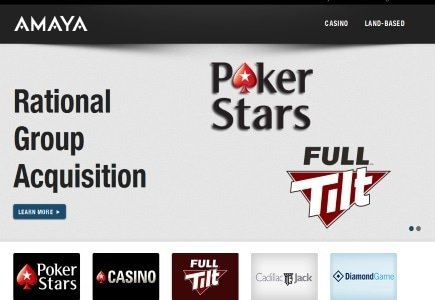 Amaya Group chief executive David Baazov's friend and financial adviser, Toronto investor and accountant Yoel Altman, has attracted the attention of Quebec securities regulator Autorité des marchés financiers (AMF) according to the Globe and Mail newspaper report on the Amaya-Rational Group acquisition deal probe.
The AMF investigated trading activity having paid a visit to the Amaya headquarters in Montreal earlier this year.
According to the Globe, Altman was seen as an external consultant and financer to Amaya having been an influence in Amaya's acquisition of Cryptologic in 2012 and putting up a $5 million bridging loan.
"Mr. Altman is also one of more than 300 investors identified on a confidential list by Wall Street's self-regulator, theFinancial Industry Regulatory Authority (FINRA), for unusually active trading in Amaya's stock ahead of the company's news last June that it was buying online poker giant PokerStars," the Globe and Mail article reports.
Altman hasn't addressed the report as of yet and Amaya issued a statement saying "The board and management are taking the inquiries by regulators seriously and acting appropriately."