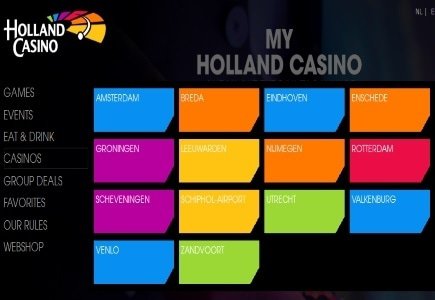 Gambling monopoly in the Netherlands, the Holland Casino group, has been profitable for the first time in 7 years, which comes at the right time for the government's privatization of the company.
The Dutch government intends to sell the casino group, which consists of 14 land based casinos. A group of ten will be sold and keep the Holland brand. The remaining casinos will be sold off to private companies. The sales should be final by 2017.
While awaiting the legalization and licensing online gambling, the Holland Casino group signed a deal with Playtech plc in 2014. Dutch parliament is currently reviewing the legislation.