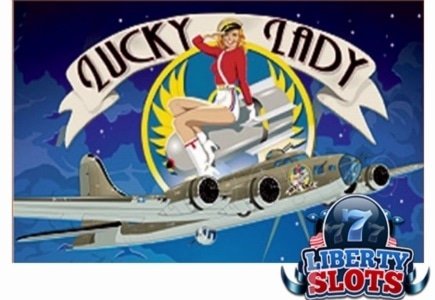 One lucky Liberty Slots player celebrated her third anniversary with the casino with an amazing winning streak.

The player, "Karen", logged in to play Slots and Video Poker and was when she took an old school favorite, Fat Cats, for a spin that she won $10,000 during the bonus!

Thirty minutes later, she moved on to Lucky Lady, a 25-line Slot with a WW2 theme from Wager Gaming Technology. She now had a hefty bankroll and started off betting $150 per spin, which resulted in a $16,000 profit within minutes. She increased her bet to $175 and hit a $41,000 win.

"I know I've been playing here for a long time," said Karen, "Although I didn't realize it was exactly three years until I got the call from the host this morning congratulating me on my good fortune! I think I may owe my neighbors an apology -- there was some excited screaming in the house today!"

Liberty Slots manager, Mark Ramirez, said, "We're thrilled when players have such a good day -- and for it to happen on her anniversary with us, on a game called Lucky Lady, what a great story!"

The funny thing is that Karen hadn't realized that it was her 3-year anniversary with Liberty Slots until after her win. What a make to mark the occasion!