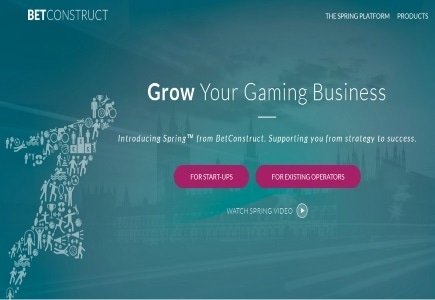 Online and land gambling content developer BetConstruct introduced a Game Store service, which allows independent developers to publish their games on its platform.
According to a company spokesperson, the new product allows game developers to earn royalties from each game they publish on the platform.
Vahe Baloulian, BetConstruct's CEO said, "This type of opportunity offers the potential for any independent developer or game expert to have unfettered access to a revenue stream that has, until now, been mostly beyond their reach. It is part of the innovative Spring Platform, which we launched at the ICE 2015.
"There are so many incredible developers who don't have the opportunity to complete "the last mile" – i.e. to get their games in front of the real money gambling public. Game Store changes everything in this regard. It is a win-win situation for all as BetConstruct gets to offer their partners totally new and unique games."