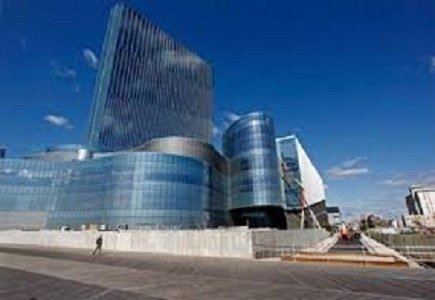 The Atlantic City bankruptcy court hearing involving Revel Casino was postponed indefinitely on Monday by Judge Gloria Burns.
Reportedly, Judge Burns decided to postpone the hearing after both sides requested a brief hearing regarding professional fees.
The purpose of Friday's main hearing, also postponed, was scheduled for the judge to hear arguments to approve the $82 million sale of Revel to Florida developer Glenn Straub.
Judge Burns was also to hear from the Revel power supplier as they seek to cut power to the property due to nonpayment and to appoint a bankruptcy trustee to liquidate the property.