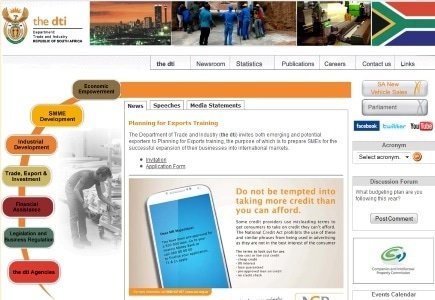 Minister Rob Davies appeared before South African parliament's Portfolio Committee on Trade and Industry warning that online gambling is illegal in South Africa and will probably remain that way.
He said that the government is liaising with financial institutions with financial blocking initiatives planned.
"Anyone operating illegally under the presumption that eventually they will be legalised ought to understand that they will not get a licence for this", said Davies.
"South Africans participating in online gambling have no defence or recourse if they get ripped-off. We are also talking to institutions that are dealing with money laundering to ensure that banks are not processing such transactions."
ANC representative Priscilla Tozama Mantashe said, "When someone would support online gambling you wonder whose interest is the person promoting. A person who is serving the poor people will not support online. The majority of our people especially the poor do not understand online gambling."
The Department of Trade and Industry will be educating the public on the risks associated with online gambling.