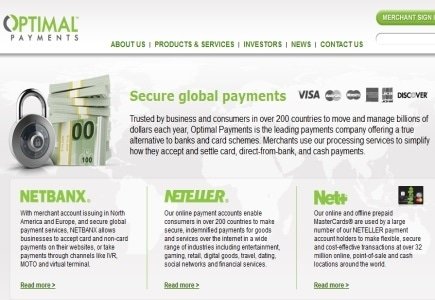 Optimal Payments Plc, a global provider of online payment solutions, has entered an acquisition deal and is about to purchase Skrill Group for an enterprise value of about €1.1 billion. The Skrill Group is one of Europe's leading digital payments businesses and until recently a Payments' rival.
Payments Plc covers over 200 countries and territories with over 100 types of payment and multi-currency options. Their entire suite of services, including Netbanx, Netteler, Neovia and Net+, is delivered through the Payment Cloud, which offers unprecedented capability, security and availability to its clients.
Joel Leonoff, the president & CEO of Optimal Payments, has pointed out in his interview with Reuters news agency, that the company is counting on the reopening and re-evolving U.S. gaming market in particular, looking at states like Pennsylvania and California to come online. The new deal will establish Optimal Payments as a "very relevant supplier to the industry". States such as Nevada, Delaware and New Jersey have already turned to online gambling as a way to boost tax revenue at a time when earnings from land-based casinos have drastically declined.
Optimal Payments' deal will acquire Sentinel Topco Ltd (also known as Skrill Group) and its units, which are ultimately owned by funds managed by private equity firm CVC Capital, Investcorp Technology Partners and other shareholders. The purchase will be made partly in cash (720 million euros) and partly in newly issued shares valued at 135 million euros. Skrill's net debt of 256 million euros will round up the price at around 1,1 billion euros. The acquisition deal will leave Sentinel Group Holdings with 7.9 percent stake in the enlarged firm.