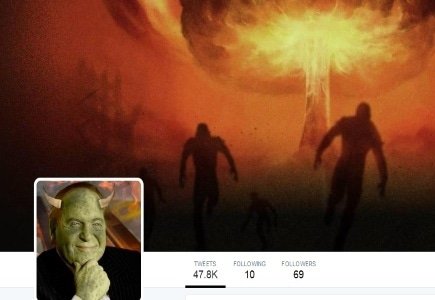 A new Twitter account has surfaced targeting Las Vegas Sands owner and anti-online gambling leader, Sheldon Adelson. After having caused quite a stir on Monday, the account was still active on Tuesday with nearly 50K tweets.

"VegasGoblinKing" displays a profile pic of Adelson with green ogre-like skin and horns. Can you see the Vegas goblin reference? Needless to say, the overall feel of the account does not glorify Adelson and attacks his stance on online gambling in the US and his campaign for a federal ban.

Check out VegasGoblinKing on Twitter but be quick because it's probably a matter of time before it's taken down.