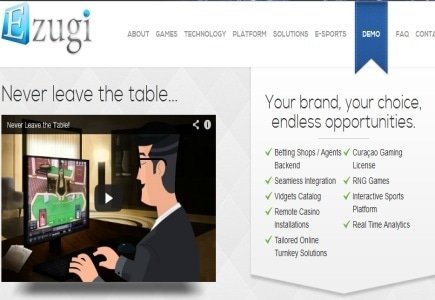 Ezugi, live games provider, has secured an exclusive four-year contract with the Jockey Club del Perú to provide digital and gaming content for its land based properties and online and mobile platforms.
Jockey Club del Perú punters will now have access to the entire Ezugi portfolio of gaming products including their live casino, slots, pool betting, lottery and sportsbook.
"We are delighted to enter this agreement to offer innovative and localized digital gaming content and games with Ezugi," said Sr. Luis Razzeto Ríos, president of the Jockey Club del Perú. "This partnership shall ensure we offer our patrons unrivalled gaming products and new distribution channels for betting."
Kfir Kugler chief executive officer for Ezugi, commented, "This is a long term relationship with the Jockey Club in what is a rapidly expanding market.
"We shall deliver localized gaming content via a secure platform that ensures the highest standards of responsible gaming for player protection and integrity. The combination of innovative games, technology and social games will help attract new and younger customers than the ones frequenting the horse racing tracks today, and eventually this younger crowd will come to the race tracks."