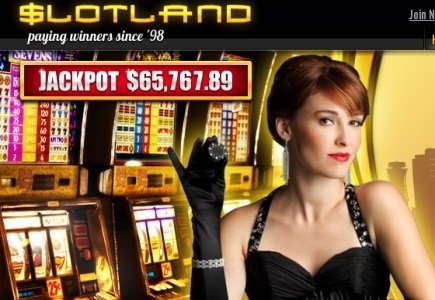 March 30, 2015 (Press Release) – A Slotland player that recently hit a $180,004 jackpot says she'll do something for herself, of course, but will donate much of her win to help young people in her community. Donna S., a regular at Slotland since 2012, hit the jackpot playing the Lucky Ducts slot game.
Very few people will probably see $180,000 in one lump sum, and most would probably have big plans for such money. Not Slotland's 'Luck Ducts' Jackpot recipient, Donna S., she has other plans for her recent $180,004 jackpot. Donna humbly plans to treat herself and give most of the winnings toward her local youth center, ultimately giving back to her community.
"I'll also get myself a nice new kitchen. I just love cooking and my kitchen really needs an upgrade!"
In speaking with a Slotland customer service representative, Donna stated, "I look forward to giving back to my community and helping out at the local youth center. They need new musical instruments."
Donna has been a Slotland player since 2012, which is not too long after Lucky Ducts awarded another huge Jackpot back in 2011 of $145,864. The progressive jackpot at Slotland gives players and fans of any game an equal shot at winning big.
The previous winner of the jackpot from Lucky Ducts had this to say, "It was a dark, cold winter evening and Lucky Ducts just reminded me of summer fun and swimming."