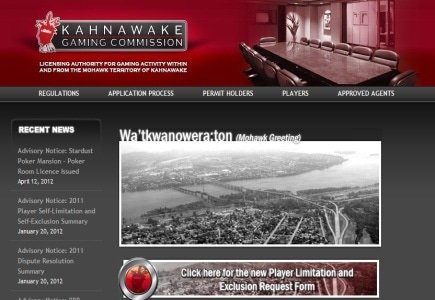 The announcement recently made by Kahnawake Gaming Commission states that Mark Jocks has been appointed the commission's new chairman, effective immediately. Dean Montour, whom he succeeded, ended his mandate on March 31, 2015
The Commission has thanked Montour in a statement on Thursday, thanking him for all he has done over the course of the seven years he has been on his position.
Since 1988, Jocks had been involved in the information technology field. He has been employed in the online gaming industry, both in information tech and regulatory support, since 2005. This includes a number of years working for the Kahnawake Gaming Commission.
He had an active role in the overseeing and implementing of the 2010 Commission's Continuous Compliance Program and Certificate of Good Standing initiatives. During this time, he cooperated closely with licensed operators and approved agents of the Commission.
Among other things, Jock's previous employment includes the position of senior consultant for large Canadian systems integrators, his clients ranging from small scale community initiatives to departments of the federal government.