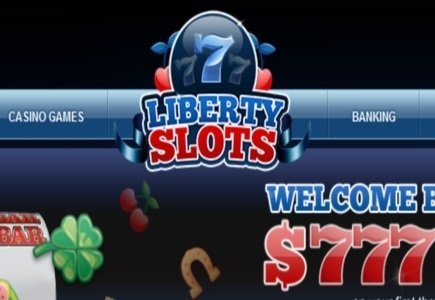 Regular player at Liberty Slots Casino, Ellen, accumulated a massive win this past April Fool's Day. She began what appeared to be any regular day at the site, by depositing $25 into her account. She then launched into a session of game of choice, Birds of Paradise.

Things began rather conservatively, with simple $1.25 bets per spin. To her surprise, these landed her a couple of Free Spin rounds. Her wins were doubled during the features, resulting in various bet increases thereafter. The increases began small, moving first to $5. However, after consistent wins, the bets increased to $12.50, then to $25, and finally, a whopping $125 per spin.

Amazingly enough, Ellen was able to keep racking up the payouts for hours on end. After eight hours of play, her account had accumulated up to $100,000.

Of this recent and massive win, she states, "I had to keep pinching myself whenever the wins happened. I knew it was April 1st so I actually phoned Liberty Slots to make sure this was for real! I've played here for a couple of years now, I love the games but this has been the most exciting day I can remember."

With the playful hoaxes usually associated with April 1st, it's no surprise Ellen second-guessed her big win. Luckily, site manager, Mark Ramirez, assured her this was no joke!

Of the situation, Ramirez commented, "You're always expecting something that's not quite believable on April 1st! This is a significant win and this player played it beautifully. Congratulations to Ellen on her very special April Fool's Day."

Aside from granting huge wins, Liberty Slots offers players an attractive Welcome Bonus consisting of $777, in addition to a huge selection of slots, offered only at select casinos.