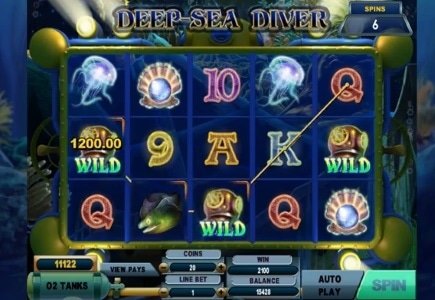 Genesis Gaming has launched its new "Deep Sea Diver" Slot Game on Euro Casino.
Deep Sea Diver features 25 paylines plus the Oxygen Tank Collection Mechanism allowing players to customize their bonus rounds, which include Reef Dive, Wreck Dive or a Deep Sea Dive. Choose the number of spins and the use of locked wilds, additional wilds or multipliers.
"The game is designed to engage players in a new way consistent with the theme's underwater adventure" said Scott Sims, Head of Global Design at Genesis Gaming. "Our research has shown that players are seeking a sense of control within their casino game experience, and our design team found a great way to combine a unique game mechanic with an engaging theme."
Deep Sea Diver Preview and Demo: