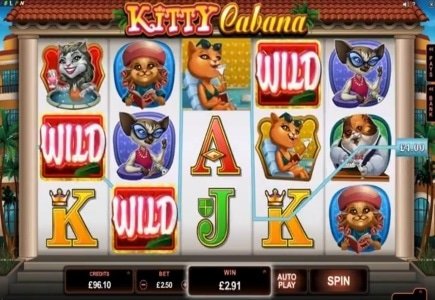 Microgaming has a few exciting new Slots in the lineup over the next few months.
First up is Hound Hotel featuring 25 paylines, random Dashing Wilds and free spins
Hound Hotel Preview:
The Wild West's Most Wanted are in town with the Pistoleras slot game offering free spins and the Saloon Bonus. These three pistol bearing ladies don't mess around.
Pistoleras Preview:
The hounds were highlighted now it's time to shine the spotlight in the cats with Kitty Cabana. The cats are enjoying a day at the spa and players choose one of five free spins features.
Kitty Cabana Preview: