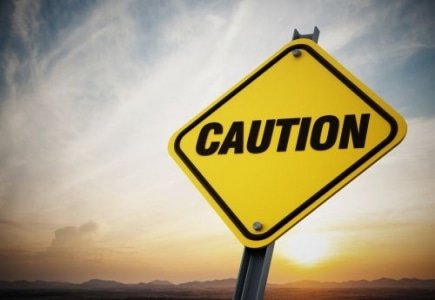 EypoBet may encourage players to spend their Euros but they can't get it together when it's time to pay winners. Their rules seem to have one goal in mind and that's to make life difficult, if not impossible, for players. They were listed on LCB in July 2014 and in less than one year it has earned a spot on our Warning List.

The casino rep joined our forum and by February 2015 we began receiving reports of nonpayment issues. A member was owed €6000 since November 2014 and although a portion of the winnings were paid out, getting the remainder was quite the challenge. LCB contacted the casino on behalf of the player and it wasn't until early April that the balance was paid in full. Unfortunately, you read that correctly, it took six months for them to pay. For full detail on complaint please see this forum complaint: Delayed payment complaint

We are happy to see that this particular issue was resolved; however it should not have taken such efforts to get it done. We have to wonder how many other players are being plagued by this casino and it predatory terms.

EypoBet has laced its terms and conditions with some alarming points starting with section "2. Account Rules". Let's take a look at the shadiness, shall we?

Section 2.1 states "These amounts are considered as final and are not subject to any dispute" when referencing deposits, withdrawals and account balances. There certainly is a dispute when you refuse to pay your players!

Jump down to 2.13 "EypoBet reserves the right to close down existing accounts without explanation." This gives them the license to close out accounts with absolutely no accountability.

Brace yourselves, this next one is an eyeful of pure thievery:

2.14 "If the User lacks gaming activities (has not placed a bet) for a period of 2 months and does not have a pending withdrawal, then after these 2 months, the User's account will be deemed as "Inactive". Once the account is deemed to be inactive, EypoBet reserves the right to charge an administrative fee of 10% of your EypoBet Account balance at the time the account was deemed to be inactive. You authorize EypoBet to charge this fee from your EypoBet Account on the first day following the day which your EypoBet Account is deemed inactive, and on that same day of every subsequent month that your EypoBet Account remains inactive. EypoBet will stop deducting the fee from the User's account balance if the account balance is zero or if the account is re-activated..."

As if that wasn't bad enough, they added another rule for accounts that remain inactive for six months in section 2.36. Not only do they reserve the right to close your account after it has been dormant for 6 months but they lay claim your entire remaining balance!

Players cannot withdraw more than €5000 per month "unless a larger amount has been agreed by prior arrangement" per section 2.40 of the T&C's. So perhaps every player should notify them upon registration that they intend to win a Progressive Jackpot. With NetEnt and Microgaming software, Progressive Jackpot wins are a real possibility not to mention the fact that a withdrawal maximum of €5K is incredibly low.

Speaking of player intentions, here's another ridiculous rule that punishes players for planning to win:

2.43 "A player who wagers high value hands with the sole purpose of rapidly increasing bonus bankroll, then proceeds to drastically decrease their bet values (less than half) without having reasonably decreased his/her bankroll, will be considered to employing unnatural betting patterns for the purpose of gaining advantage. Such cases may require the Casino to immediately disqualify the bonus and any winnings therefrom derived. Each case will be investigated and acted upon accordingly. This type of game-play is thus strongly discouraged."

In other words, planning to win at their casino is illegal. There are no systems that favor the player long term, so there is no such thing as "unnatural betting patterns for the purpose of gaining advantage".

This next predatory term is poorly written and difficult to understand.

2.44 "Any player found to be employing a strategy by which the player places high value bets while playing on any game with specific bonus weight decreased to or less than 30% (any table game, card game, video poker etc.) and then proceeds to place bets of a value less than their current average bet while changing game type to higher weighted games (slots, scratch cards etc.); such player will be immediately disqualified from the bonus and face enforcement where the player's account may be closed. In such regard no discussions will be to be entered into."

The entire document is shocking and we encourage online players to avoid any complications and run far, far away from EypoBet. Again, we were successful in assisting our member to receive all funds owed but the saga took six months too long to resolve. Until EypoBet modifies these cut throat rules and shows a pattern of processing withdrawals in a timely manner, they will remain on LCB's Warning List and may even score a spot on our Blacklist.