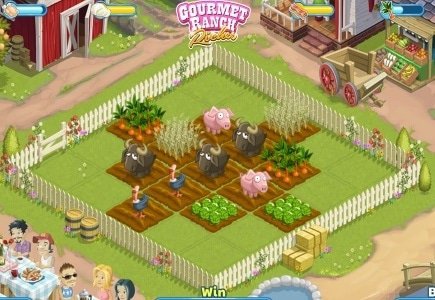 Wild Game Reserve, Odobo's development studio, has just launched its latest title, "Gourmet Ranch Riches".

The game is a real money variation of its social game Gourmet Ranch, which has millions of Facebook players.

In this version, players assist Jack and Dolly to cook organic meals while growing their own crops and receiving rewards.

Players aim to match like crops on adjacent tiles across their ranch. The more they match, the bigger the opportunity, while multiple wins on the same round deliver bigger rewards.

Mark McGinley, Studio Manager at Wild Game Reserve, said: "Gourmet Ranch Riches has been an immensely exciting project for our team, enabling us to show what the Odobo Developer Program can produce".

Play Gourmet Ranch Riches demo here.