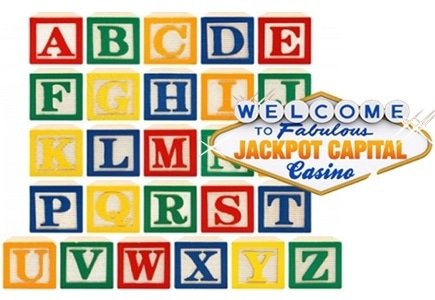 There is no fool-proof strategy to winning at slots, but some people can be superstitious and play with techniques of their own. For one lucky Jackpot Capital Casino player, her strategy of playing games in alphabetical order netted her a nice $11,373 winning balance.

The incredibly lucky and humble winner, Thelma B., started her night on 7s and Stripes where she found herself winning big. From there she moved on to test her lucky successfully on Bank On It, Bonker, and the all-new Double Ya Luck.

Thelma B. told the site's customer service rep, "I prefer the older, three reel games. I have sort of a strategy and this time it really worked. I played the games in alphabetical order and vary my bets depending on how the game feels."

When asked about tips for other players looking to win big, Thelma stated, "I think you need to change your bets depending on the situation, but my main advice is have fun – that's what it's really all about, isn't it?!"

Jackpot Capital Casino has been running a $100,000 Mexican Fiesta promotion which concludes this week and has provided tons of bonuses included match bonuses and free spins. For more details on the promotion be sure to check out their promotions.