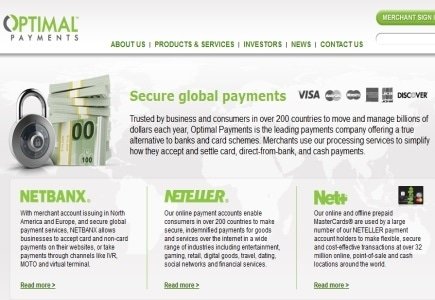 Web based transactions provider Optimal Payments plc has acquired mobile platform developer FANS Entertainment Inc. for Cdn$16 million.
The purchase price is payable to the vendors in 3,163,633 shares in one of the company's subsidiaries. The shares may be redeemed on a one-for-one basis into shares of Optimal Payments over the course of three years.
The FANS Platform is a white-label, multi-level mobile wallet system offering clients management software and an analytics suite plus operational and public apps.
The platform monitors mobile behavior and provides valuable information to customers.
Despite the acquisition, the FANS team will remain onboard including Benoit Fredette, founder and CEO.
FANS currently operates in top sports and entertainment sectors within the Canadian market. The takeover will boost Optimal Payments' position in the mobile online payments industry and present additional opportunities.
Founded in 2011, FANS Entertainment Inc. has focused on mobile technology development to be used across various venues and arenas to improve the experience for fans. In addition to mobile technology, the company offers consulting to sports teams, artists, promoters and festivals across the globe to improve the engagement of fans.