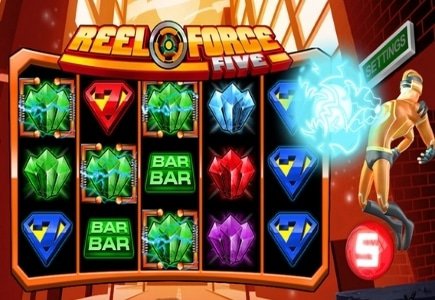 CORE Gaming has a new mobile Slot Game based on five super heroes and their evil nemesis, Baron Lightfinger, called Reel Force 5.
Reel Force 5 launched on the Sky Vegas mobile portal as the first of several games to launch throughout the year including slots, casino games and instant wins.
Each super hero has its very own special power used to affect the spin of the reels creating more winning opportunities. Baron Lightfinger will try to take the wins for himself but the heroes are there to save the day.
Players will experience 5 different bonus games with the option select which one they want.
CORE chief executive, Justin Chamberlain said, "The team is working flat out to develop a stable of unique and innovative content which pushes the boundaries, not just in the game play itself but also in the exploitation of inherent device functions."