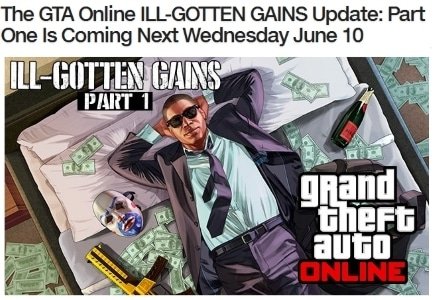 Rockstar has announced the Ill-Gotten Gains Part 1 DLC will be released this week for GTA Online with highrollers in mind.
The company confirmed Wednesday June 10, 2015 as the release date with GTA Online DLC generally live on a Tuesday.
Vinewood Racetrack in GTA Online, which includes the casino, is based on the Hollywood Park Racetrack that opened its doors on June 10, 1938.
Fans have been awaiting the casino opening having had to stare at the "opening soon" banner outside for quite some time.
Rockstar did not have plans to open the casino as it would involve a significant amount of work to add the necessary mini-games.
Clearly the company has changed its mind and players can anticipate the opening very soon.