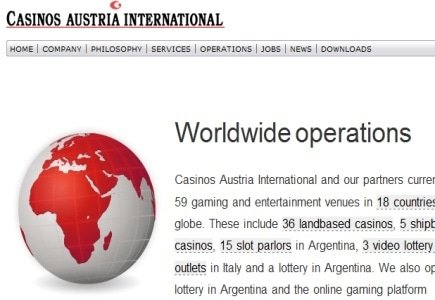 The sale of part state-owned Casinos Austria, owner of lottery business Österreichische Lotterien has attracted the attention of Epic Consortium, headed by Viennese investor Peter Goldscheider and two other Czech investors Karel Komarek and Jiri Smejc.
Smejc owns KKCG and Emma Delta, the equity fund that also owns a 33 percent share of the Greek gambling firm OPAP.
The Associated Press Agency Austria (APA) reported that Epic is the front runner with 49 percent, Goldscheider is seeking between 2 and 4 percent, with the rest divided among the two Czech groups.
With a majority stake in Casinos Austria, Goldscheider said that he and his partners plan to build "a leading European enterprise engaged in gambling".
"We are very well prepared, we are doing something for 14 months," said Goldscheider.