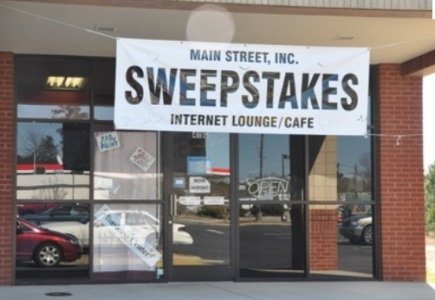 The state Supreme Court in California ruled on internet cafe 'sweepstakes' style online gambling making it illegal.
Internet cafe operators that have taken advantage of the 'sweepstakes' loophole are now ordered to stop offering these services, which helps San Francisco's ongoing efforts to put a stop to gambling at these cafes.
The city has been working toward eliminating this type of online gambling for a couple of years as they believe it attracts undesirables and criminal activity the area.
Deputy City Attorney Victoria Weatherford and American Gaming Association spokesman Chris Moyer, are in support of the State Supreme Court decision.