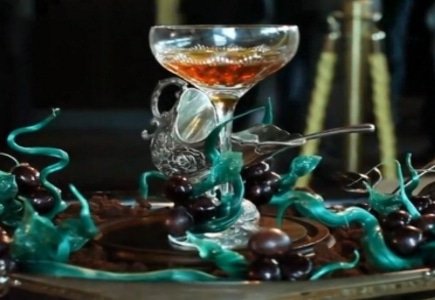 This week, the Sydney Morning Herald published the details of an attempted $32 million cheating attempt associated with a PR scam to sell the world's most expensive cocktail.

Readers were reminded of when Crown Casino in Australia initiated a PR exercise based on a A$12,500 cocktail at its Club 23 bar, owned by WSOP champion Joe Hachem, cricket star Shane Warne and casino owner James Packer, in 2013.

The goal was to see New Zealand millionaire and VIP gambler James Manning earn a spot in the Guinness Book of Records by buying the "The Winston", which was a cocktail blended with 1858-vintage Croizet Cuvee Leonie cognac that was flown in Australia.

"What Crown didn't know was that Manning had friends on the inside," according to the newspaper. The night before the PR cocktail stunt was to occur, "Manning embarked on an extraordinary winning streak on the card tables. Eight winning hands in the streak, which netted $32 million."

When talking to the newspaper this week, a former Crown executive said, "We could not believe what he had won and some of the bets he placed were very, very suspicious. Those eight hands, in particular - he bet against the odds and won, so one of our surveillance guys decided to take a closer look."

Video surveillance alerted staff that there was a breach in Crown's network of cameras in the VIP room and Manning was receiving signals at the table. Crown discovered that its VIP services manager was involved in the "very elaborate" scheme.

Manning did not leave the casino with his winnings and the Crown did not proceed with filing charges against him.

Check out the full article here.