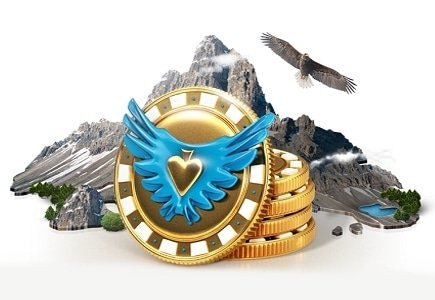 Kazakhstan Gaming Congress Conference Set for August

The Gaming Conference in Kazakhstan takes place August 20, 2015 in Almaty. This year's event will have over 40 casino operators, gambling halls, betting shops, betting terminals, online gambling and lotteries. The initiative in Central Asia to open gambling business' with a large traffic of players and lower prices on licenses are just some the reasons to consider the expansion in this region.

In attendance will be Casino managers, manufacturers of gaming equipment, betting companies, developers of online platforms, investors and hotel & tourism business owners who are there to offer the benefits and possibilities of the gambling region to perspective business owners.

Speaker highlights will include important topics like:

· Legislative regulation

· Kazakhstan gambling business taxations

· Tactics to attract gambling business investors

· Creative mechanisms for successful online operations from land based casinos

· Methods to attract players through entertainment programs

· Bitcoin and its place in the Asian gambling market

· Review of existing Casinos in Kazakhstan and the possible expansion of new ones

· Affiliate marketing for online Casinos

· Analytic assessment of most profitable gaming zones in Kazakhstan

· Potential betting businesses in Kazakhstan

Some speakers scheduled include Tim Heath – CEO Coingaming.io, Denis Konotop – Head of gambling direction, Delcho Dobrev - Business Development Manager Casino Technology and Franklin Levy – Big Lifestyle Developments Ltd.

The Demo Area is the perfect spot for companies from Kazakhstan, Europe and CIS gambling markets highlighting furniture and equipment for Casinos, Poker Clubs, Slot Halls plus Slot machines and Roulette. New products and the latest technology for social, mobile and online gambling.

Royal Plaza is currently the biggest Casino in the Kapchagay gambling zone region. Construction for the Royal Plaza started in 2012 with over 12,000 square meters. There are three main focuses including design, high quality and maximum comfort.

Visitors can expect luxury as well as excitement in two main gaming halls, six private halls of VIP class and two halls of President offering large choice of games including American Roulette, Baccarat, Blackjack and Poker games. There are also two large Slot halls staffed with new models of devices.

The Royal Plaza Hotel invites visitors to choose from 45 standard rooms, 12 deluxe rooms and 2 presidential suites. The hotel features a modern design, high quality of luxury and furniture. Registration to the conference is available now.