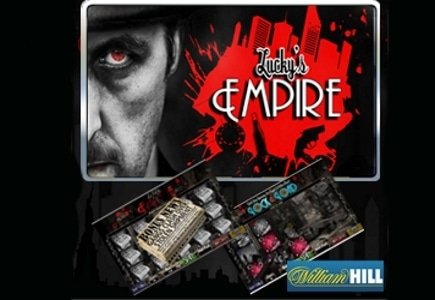 William Hill has launched GW Games Studio's Lucky's Empire, a Slot based on Prohibition during the 1920's, on its retail, web and mobile platforms.
The Derby, a UK-based developer will work alongside William Hill on additional omni channel releases this year and in 2016.
"In true Hollywood style, Lucky's Empire is an absolute epic and we are thrilled that the William Hill team has chosen to simultaneously release the game across its mobile, online and retail platforms," said Andrew Henson, commercial director at GW Games.
"We are confident that their tens of thousands of players will appreciate the artistry in the game and enjoy the exciting content that we have to offer going forwards. Our agreement to work closely with William Hill on forthcoming Omni Channel releases through 2015 and 2016 is a fantastic opportunity."