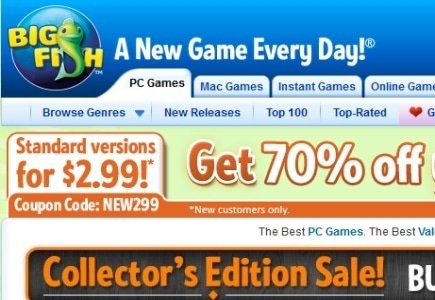 Churchill Downs acquired Big Fish Gaming this year for $835 million to enter the social gaming market by offering free online games. The company has filed a motion seeking the dismissal of a case claiming that its games are illegal.
The Courier-Journal reported Churchill's success with Big Fish within the first three months generating quite a bit of revenue.
Michigan resident Cheryl Kater filed a lawsuit in Seattle seeking the recovery of $1,000 she lost while playing the games. Big Fish profits with the use of advertising and the sale of virtual credits, which Kater believes is illegal gambling.
Churchill responded with the Washington State Gaming Commission's opinion that its games do not involve gambling as players are unable to win real money.
Big Fish has nearly 600 employees and has provided over 2.5 billion games to mobile and online customers across 150 countries.