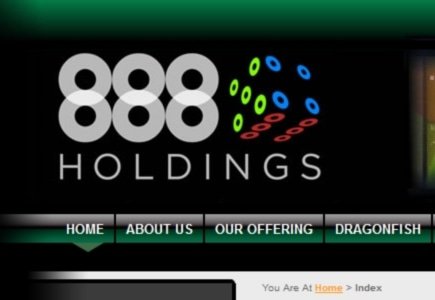 888 Holdings outbid GVC-Amaya for the acquisition of Bwin.Party Digital Entertainment.
Reuters reported that 888 offered 104.09p per share in cash and stock in a deal worth GBP 898 million.
The deal has been confirmed and 888 CEO Brian Mattingley said:
"This is a transformational opportunity for 888 in the consolidating online gaming industry, which is expected to grow significantly over the coming years. The Enlarged Group will benefit from significantly enhanced scale, an improved product offering as well as significant cost and revenue synergies.
"It delivers a substantial premium to bwin.party Shareholders whilst also giving them the opportunity to participate in this value creation opportunity. 888's management have a well-established track record of delivering outperformance since 2011 and we look forward to working with our new colleagues to create a global leader."
Philip Yea, chairman of Bwin.Party, said:
"A year ago we set out to explore industry consolidation opportunities whilst working to improve our core business. We have made substantial progress on both counts and our announcement today marks the first step in a new phase in our short history.
"Bringing our two groups together will generate substantial financial synergies for the benefit of both sets of shareholders and create a strong player with the breadth of product, brands and geographic coverage to grow faster than either business would be able to achieve stand-alone. Drawing upon a wealth of experience accumulated over the past few years, our management team looks forward to working with new colleagues to realise the considerable potential that this business combination presents."