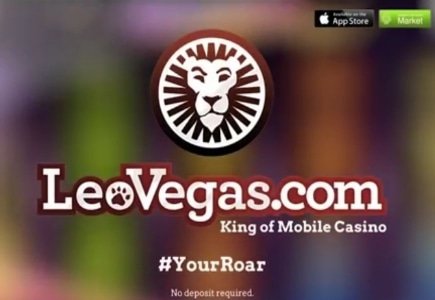 A Swedish player won an exciting Mega Fortune Dreams progressive jackpot of SEK 43,054,917,41 (€4,583,260) (£3,189,040) while spinning at LeoVegas on her iPad.
The July 19th win came within days after the player, Agneta, signed up with the casino. Her new puppy has been keeping her quite busy so what better way to spend the evening hours than playing some Slots online. She had won SEK 3000 and after talking to her son, she decided not to give up just yet and continued playing. It wasn't long before she became the recipient of a massive jackpot win.
LeoVegas management spoke to Agneta asking the following questions:
What were you thinking when you won the Jackpot?
"I was in total chock and so was my adult son. My only casino experience was from playing a little bit on the Gothenburg ferries so it took quite a while before I understood that I had won. I had been super happy if I would have won a half a million SEK but now I got so much more!"
Which situation were you in?
"I was relaxing in my bed with my iPad. I'm on vacation now."
What are you planning to do with the money?
"I have two adult sons that will get their share of course. I will also share some with my relatives and spoil them a bit. I will probably also be travelling a bit and maybe buy a new car. I don't think I will have problems with finding things to spend it on! :)"
Which is your favourite game?
"It's of course this game..what was it called again, the game that I won on.Mega fortune dreams of course! But I like Yatzy as well"
Microgaming's Mega Moolah jackpot is the largest it has ever been at over £8.1 million and climbing. Fingers crossed that the winner could be one of our very own LCB'ers!
Check out LeoVegas's Latest UK Advert: