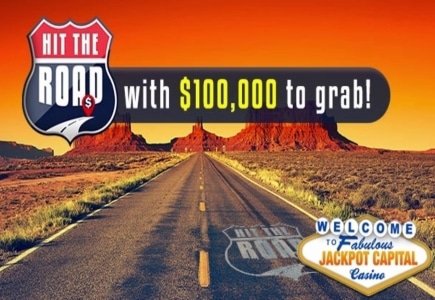 Jackpot Capital Casino is offering its players the road trip of a lifetime this summer, plus a chance at $100,000 worth of Hit the Road casino bonuses, until August 23rd. Players will accumulate scoreboard points from play in both the regular casino as well as the mobile version.

Those who rack up the most points and make their way to the top of the scoreboard, will be awarded accordingly, and will also receive additional bonuses at random. As players travel across the United States, they'll catch glimpses of some of the most popular attractions in the country, including the Golden Gate Bridge, Statue of Liberty, and the Grand Canyon.

A whopping sum of $13,000 will be awarded to players each Monday, and each Friday, a total of $5,000 will be awarded randomly.

Oliver Smith, Jackpot Capital Casino manager, wants gamers to know, "We'll be posting coupon codes for more bonuses on our Facebook page. Our regular players will be checking that often, I'm sure."

Access full contest details and current player rankings here.