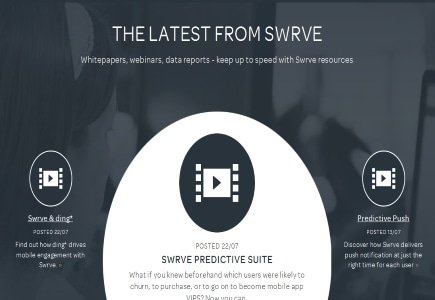 Swrve, developer of a mobile marketing engagement platform, has made a deal with High 5 Games that will see its platform used by for High 5's software licensees.
High 5 Games marketing VP Patrick Benson said the goal is to have a more personal relationship with mobile players encouraging them to play longer sessions with higher stakes.
"By packaging a CRM channel to mobile users, in-depth mobile analytics, timely push-notifications and relevant in-app messaging into one easy-to-use platform, Swrve allows us to lessen the mortality rate of new players and help highly engaged players across the player journey," he said.
In a statement, Swrve CEO Christopher Dean said: "Mobile gaming is one of the most competitive industries, and developers require a full suite of tools to identify and engage with players in a productive way. By working with Swrve, High 5 Games can now better understand their players and how best to communicate with them and ensure they stay active."