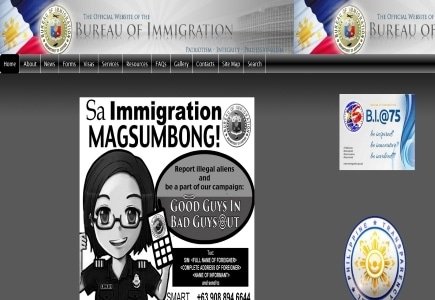 Philippines Bureau of Immigration raided an online gambling support center located in Pasay City last week arresting 191 Chinese individuals for their involvement in illegal immigration offences. Authorities released 22 under suspicious circumstances prior to arriving at the immigration offices.
The release of the 22 suspects has launched an investigation on the immigration officers ordered by Immigration Commissioner Siegfred Mison.
"At least 21 of those released without authority claimed to possess Cagayan Economic Zone Authority special visas (CEZA visas) while one appeared to be unaccounted, or missing," BI spokesperson Elaine Tan said.
"CEZA visas are company and station-specific. Mere possession of this particular visa does not automatically absolve the holder of any liability under immigration laws. The company and the place of work must still be established in order to validate that the visa is legitimately used," she said.
There were 14 among those arrested that were eventually released upon providing valid visas.
"This matter is taken very seriously by the Commissioner. He has ordered the concerned officers to submit a written explanation on the discrepancies in the number of apprehended subjects," Tan said.