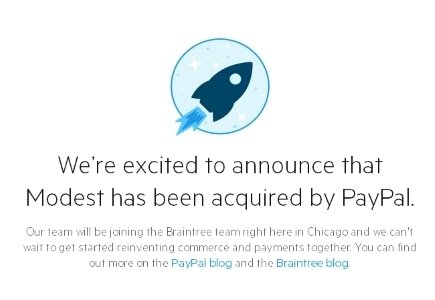 Since its break from eBay, PayPal has announced its first acquisition in mobile payment start-up Modest.
Modest users may make purchases using apps via buy buttons on merchant sites, much like Pinterest's Buyable Pins.
"For consumers it will mean seamless, simpler and safer ways to buy the things they want, anywhere they discover them," Bill Ready of PayPal said in a statement.
Harper Reed and Dylan Richard established Modest in 2012. Both Reed and Richard served on President Barack Obama's 2012 re-election campaign.