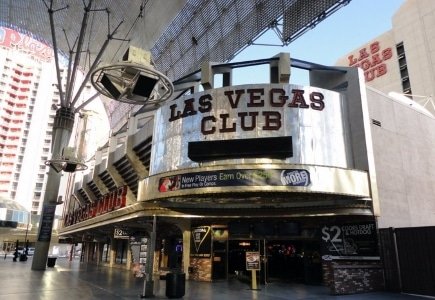 The Las Vegas Club on Freemont Street has been purchased by D owners Derek and Greg Stevens, as announced by Jonathan Jossel, CEO of the casino's operating company and the Plaza hotel-casino.
The purchase price was not disclosed; however the Clark County records show the property being sold for $40 million but it is unclear whether or not that includes the casino business.
Despite the closing of Las Vegas Club's hotel in 2013, the casino has remained in operation.
The Las Vegas Club attempted to gain city approval to convert a portion of its property into a drugstore that would sell packaged liquor creating opposition from surrounding casinos. The board of the Fremont Street Experience, which Derek Stevens is a member of, responded in July saying "no doubt that such an action would have a severely detrimental effect on this tourist destination."
Jossel's statement announcing the sale indicated the possibility of the drugstore plans reemerging.
"The Tamares Group, owner of the Las Vegas Club, and PlayLV, its operator, had been working on various development prospects for the Las Vegas Club, but it is clear that the sale of the property provides a greater opportunity for the future of the company, its staff and the Fremont Street neighborhood," he said.
During an interview regarding the sale of Las Vegas Club, Jossel said, "It was very quick the way it all happened, and it was very fluid," he said. "It wasn't like we just woke up one day and said, 'Let's do this.'"
The drugstore was just one of "many components" of a broader vision that Tamares had for the Las Vegas Club, Jossel said. But Tamares wanted to focus on the Plaza, and they already knew Stevens was interested in the Las Vegas Club, he said.
David Schwartz, the director of UNLV's Center for Gaming Research, said, "It shows you that Derek Stevens and Greg Stevens are both very optimistic about Fremont Street. (The Las Vegas Club is) a property that has probably not gotten the attention it should have for the past several years, so I think that will change."