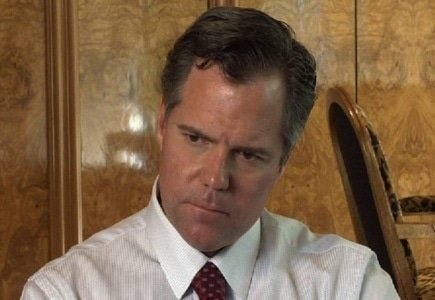 Comments from MGM Resorts chief and American Gaming Association chair Jim Murren's interview with News3LV continue to attract media attention.
He said that daily fantasy sports is definitely gambling and requires regulation. He also spoke about the Restoration of America's Wire Act, which is funded by Sheldon Adelson.
Murren expressed his opinion that online gambling prohibition is not an effective solution for America.
"People are gambling illegally online - Americans - right now. We don't know how old they are; we don't if they can afford to do it; we don't know where they are. We don't know if they are actually going to get paid if they win something. We don't know anything. And to think we can just ban this and that the problem goes away is ridiculous, it flies in the face of common sense. So what I think we should do is regulate it, bring it out in the open."
During the interview, Murren also noted how a ban would force online gambling underground.
"That's why I am an advocate of legalizing, regulating, taxing and holding companies accountable to outcomes, just as we are in the brick-and-mortar business," he said. "It's incredible to me that we have this discussion, it really is. It's more incredible to my 20-year-old, who is going to be 21 soon, or my 17-year-old that live on their smart devices, that wouldn't consider doing anything - they wouldn't book a room, they wouldn't check out anything - without checking their smart devices. We know where the world is going from a social media perspective, from a social gaming perspective.
"We also know that the experiences we create here in Las Vegas cannot be replicated on an iPhone, or on an iPad, or on a laptop, or on a home computer, and we shouldn't be intimidated by that."