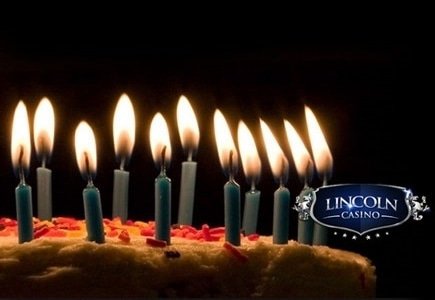 Birthdays are certainly a time to celebrate, and some even believe they yield a bit of magic. This idea reigned true for recent Lincoln Casino member, Laura D. In the midst of her birthday festivities, she took a little time to play at the site, and accumulated over more than $50k.

Her wins racked up while playing the slot game, Win Place or Show, just one of the jackpot games in the casino's collection. It is a 3-reel game offering a horseracing theme from WGS. Beginning with a more reserved betting strategy, wagering just two coins, she quickly upped the ante by raising her bet to three coins. A $51,789 jackpot was triggered on just the second spin, when she obtained three of the gold cup icons.

When asked about her reaction to the win, Linda explained to a customer service representative, "I'm surprised the neighbours haven't complained. It was quite late at night and my scream of delight once I realized what had happened must have woken up half the neighborhood. I can't imagine what they must have thought!"

On what she plans to do with her winnings, she added, "I'm going to put a lump sum on the mortgage. And pay for a trip for my husband and I, maybe Hawaii!"

Commenting on Laura's recent win, Lincoln Casino manager, Ryan Wilson, stated, "Win, Place or Show? I'll take Win anyday! We're delighted for Laura. I'm sure she'll remember this birthday for many years to come!"

Other progressive jackpot games at the site include Mega-Money Mine, Pay Dirt, and Red, White, and Win. Members can also look forward to a variety of mobile games featured in the site's collection.