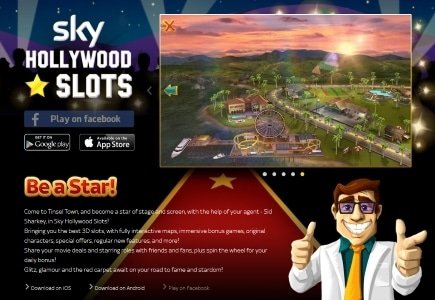 Reports that Sky Betting and Gaming has shut down its social gaming division came out on Tuesday. Although unconfirmed, this has led to divisional head Bruce Bale's exit.
The company launched the social gaming division, in partnership with OpenWager Inc., in January 2015 and added three mobile games to its Sky Hollywood Slots app in April.
Sky Hollywood Slots was the first free-to-play social casino for Sky.