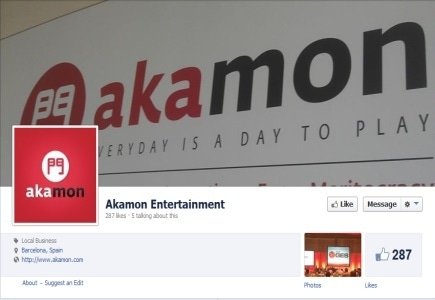 The parent company of social gaming developer Diwip, Imperus Technologies Corp, has agreed to acquire Akamon Entertainment Millennium, S.L. for $25,578,904 in cash and Imperus securities.
Akamon's management will remain onboard including Vicenc Marti, co-founder and chief executive officer of Akamon and Alex Cohen, chief product officer.
"We are extremely excited to have Akamon join the growing Imperus family" commented Daniel Kajouie, chief executive officer of Imperus.
"With Akamon, Imperus will benefit from an immediate and large footprint into South America, namely Brazil, in addition to Mexico, Spain, France and Italy, where Diwip currently has very little presence.
"With virtually no overlap of customers between Diwip and Akamon, Imperus will have the opportunity to cross-sell its products to a much larger audience and leverage the infrastructure of both companies to accelerate growth almost immediately."
Vicenc Marti, chief executive of Akamon said: "To me, as CEO and Co-Founder of Akamon, the acquisition of Akamon by Imperus is a game changer. The opportunities in front of us are immense: The transition to mobile in Akamon´s core regions represents in itself a value multiplier of the already exceptional performance of Akamon in Southern Europe and Latin America.
"Imperus, with its other assets, especially Diwip, with whom we will focus in maximizing synergies, will accelerate our plans. Latin America is the fastest-growing smartphone region in the world and craved by the entire social casino gaming community, and along with Imperus, we plan to capitalize on that trend.
"I am convinced that by combining with Imperus, we will unlock tremendous value, and I have chosen to base almost exclusively my own compensation in the form of Imperus stock to highlight my faith in our joint future."