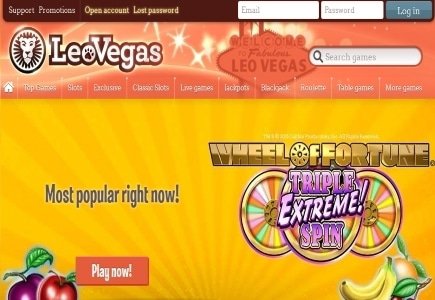 LeoVegas announced that one of its Swedish players, Ann-Kristin Ahlin, hit a whopping GBP 103,827 progressive jackpot with a bet of just 46p.
The win took occurred this month on Cosmic Fortune and what's even more interesting is that the player headed out the door to work after the win!
"After working late that night my partner and I went to a bar and celebrated with an Irish coffee - it was very cosy and I was having trouble believing it," Ann-Kristin told LeoVegas.
"When I first told him of the win he yelled and asked me if I was a millionaire [converted into Krona GBP103,827 is equal to 1,352,603 SEK]."
Ahlin says she is a casual gambler and the jackpot will pay down her debts.
"I've played a bit in my life but I can't describe how much this amount of money means to me. I will pay for my partner and his daughter to go to America, we've always talked about it", she said.