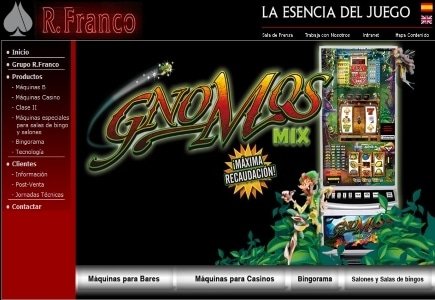 NYX Gaming Group Limited business development executive, David Flynn, describes a recent deal between the company and Spanish land games creator, R. Franco, as a major turning point.
The two have reached a development and distribution agreement which allows NYX to develop and distribute titles from Franco, including the well-known, player favorite, Neopolis slot game.
Flynn commented, "When it comes to land based slots machines in Spain, R Franco is the company. Their international reach and historical reputation make an excellent fit with NYX. Their games are excellent performers in the land based environment and we are excited to have the opportunity to deliver this title online."
R. Franco is pleased with the recent arrangement, and Alejandro Casanova, director of the company's new business development, stated "We were looking for a fast moving partner who could provide not only the highest quality development but also international distribution."