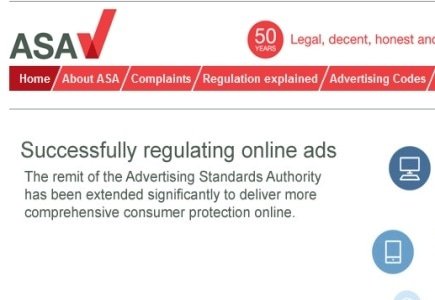 Apollo Entertainment Ltd, operator of Casino Rewards, was under scrutiny by the Advertising Standards Authority in September for age related issues.

The ASA received a complaint that Casino Rewards had emailed a promotional offer to a 14-year-old.

In response to the claim, Casino Rewards said that the young man had registered an account online and falsified his birthdate disguising himself as of gambling age.

Since no financial transactions had taken place, Casino Rewards had not proceeded with age verification procedures but the promotion was sent.

Ruling in favor of Apollo, the ASA's assessment read:

"The ASA understood that the recipient's details had been obtained when they specifically signed up to create an account with a gambling operator, during which a date of birth was given that led the advertiser to understand that the recipient was over 18 years of age.

"In light of this, and in the absence of any information that might have indicated that the recipient was a child, we considered that it was reasonable for them to rely on the age data provided without taking any additional steps to verify it. We acknowledged that the mailing had been sent to a recipient under 18, but considered that in using the data available to them, and in the absence of any indication that the account holder was a child, the advertiser had acted in good faith. We therefore concluded that the ad had not breached the Code by being directed at a child.

"We investigated the ad under CAP Code (Edition 12) rules 1.3 (Social responsibility), and 16.1 and 16.3.13 (Gambling), but did not find it in breach."

The ruling, in detail, is available here.